Magic Wand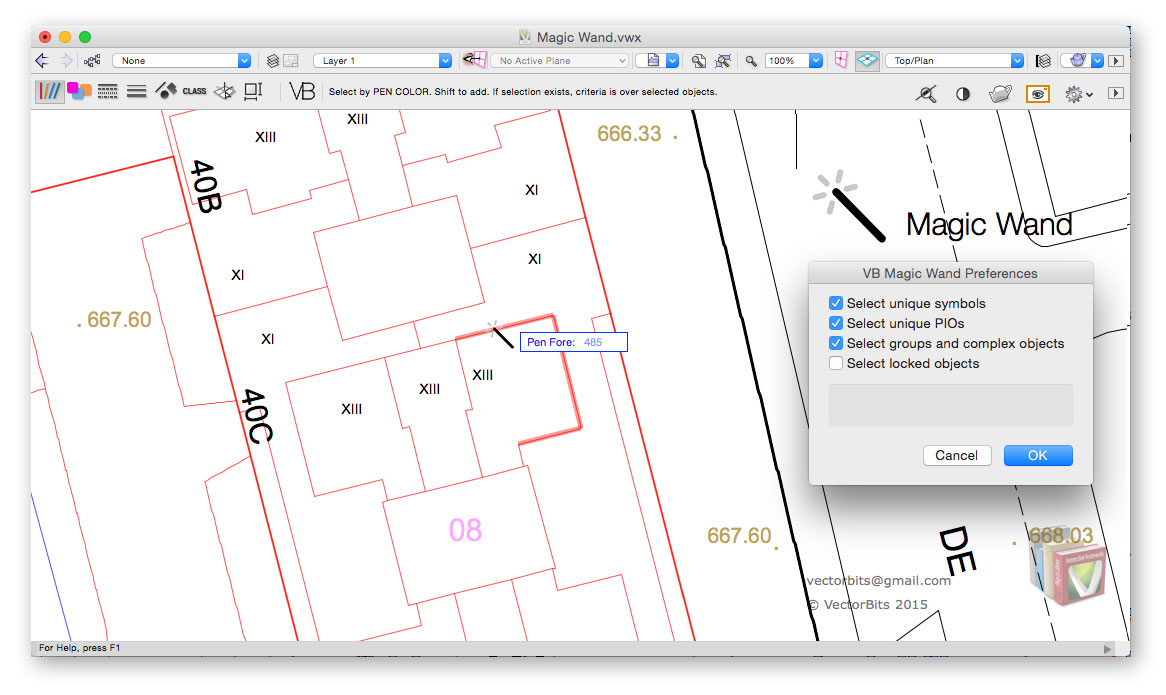 Select graphically by pen, fill, pen thickness, dash style, object type, class, 3D plane, or even object size.
This utility will save you lots of time with complex selections, not only because of its multiple modes, but also from the combination of them.
Pressing shift key adds more flexibility for adding or removing objects from a previous selection.
History:
Version 12.5.1 fixed cursor visibility in black background and added a new preference option to select locked objects.
Version 2008 adds new icons and color cursors.
2015 adds 2 new modes for selecting objects in same plane and even same sized objects.
plugin (mac only)
Buy
Upgrade
Buy MagicWand 2024
€30
€15
Buy MagicWand 2023
€30
€15
Buy MagicWand 2022
€30
€15
Buy MagicWand 2021
€30
€15
Buy MagicWand 2020
€30
€15
Buy MagicWand 2019
€30
€15
Buy MagicWand 2018
€30
€15
Buy MagicWand 2017
€30
€15
Buy MagicWand 2016
€30
€15
Buy MagicWand 2015
€30
€15
Download a DEMO version to try it now!
 MagicWand 2015 Demo